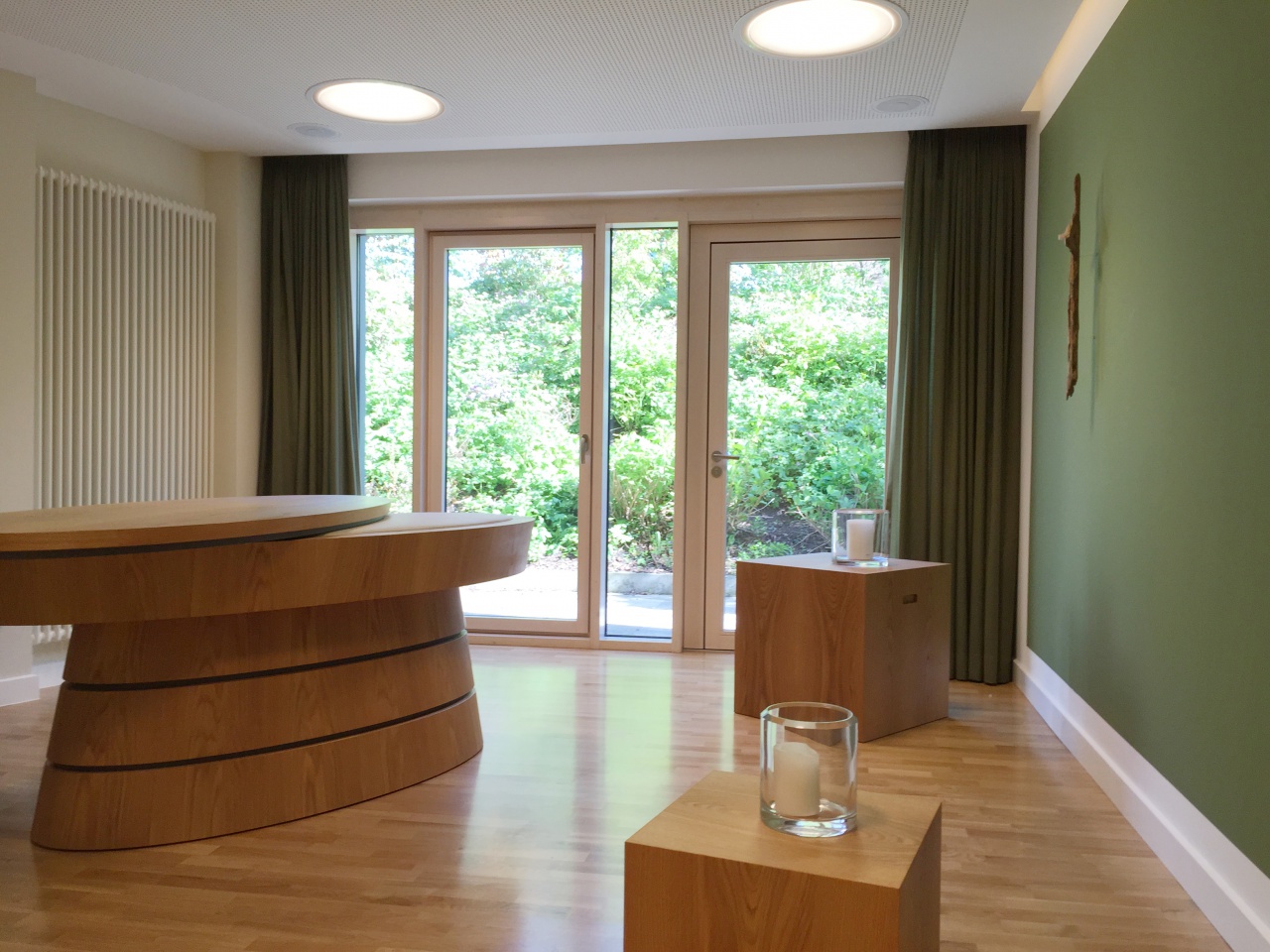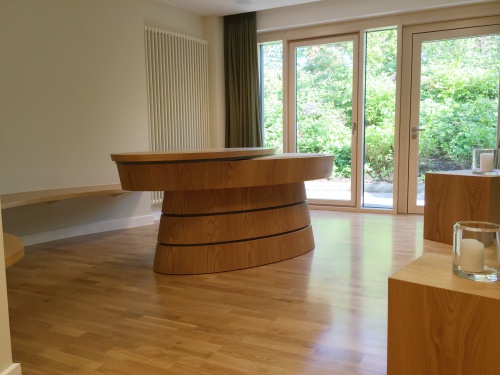 Bereavement room at Altona Children's Hospital
| | |
| --- | --- |
| Client | AKK Altonaer Kinderkrankenhaus gGmbH |
| Project location | Bleickenallee 38, Hamburg, D |
| Key figures | GFA 120 m2 |
| Service | Interior concept, object planning building LPH 1 - 8 |
| Period | 2011 - 2012 |
The planning and furnishing of the prayer and bereavement room at the Altona Children's Hospital (AKK) was a special task for us. The aim was to turn this place, although located on the ground floor, into a place of comfort that welcomes parents, children and relatives, enabling them to find peace and contemplation – gathering strength and hoping for the recovery of accompanying parents, relatives and patients, or saying goodbye to children and young people who have passed away at AKK.

The design of this prayer and bereavement room makes it a simple, bright place where contemplation, prayer and bereavement are equally possible. The rooms are characterised by a warm colour scheme and lighting, an arrangement of seating in an "embracing" round wall into the greenery, the possibility to play your own music from discreet technology and the careful selection of furnishings. The oval-shaped table designed by us can be transformed from a prayer table to a place of rest in just a few steps.

The important task, especially in this project, was to put ourselves in the shoes of the parents and relatives in order to ultimately create a prayer and bereavement room which is reserved and respectfully dedicated to its task: To embrace the people who visit with a welcoming atmosphere.