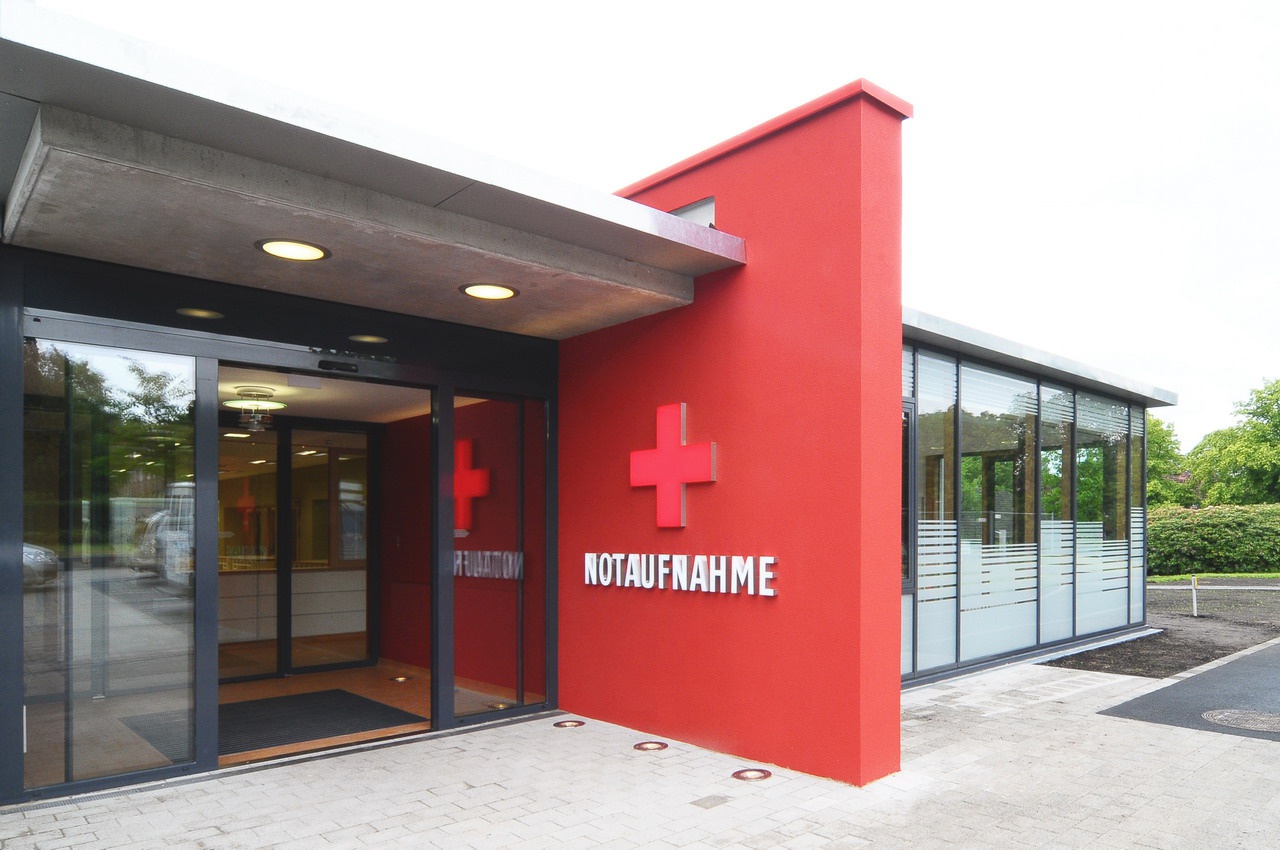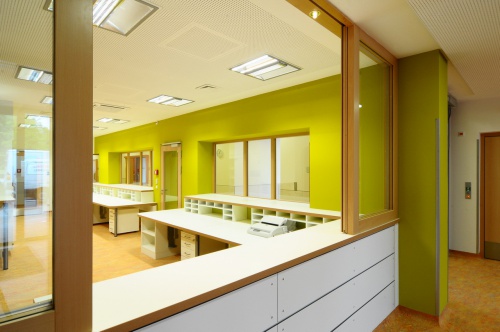 Central emergency department at Bethesda Hospital Bergedorf
| | |
| --- | --- |
| Client | Bethesda Hospital Bergedorf gGmbH |
| Project location | Glindersweg 80, Hamburg, D |
| Key figures | GFA 770 m² |
| Service | Project planning building LPH 1 - 8 |
| Period | 2008 - 2009 |
The entire procedures of the Central Emergency Department (CED) at the Bethesda Hospital Bergedorf (BKB) were improved structurally and organisationally through extensive construction work. The transport routes were directed in a more targeted manner, and the medical equipment was expanded. The entrance for walk-in emergency patients is separated from an entrance for patients brought in by ambulance. Outside, there is access facilities and short-term parking spaces for several ambulances and rescue vehicles as well as cars. The layout of the rooms in the CED is adapted to the work process: After administrative registration, patients are initially classified according to the urgency of the case. There is a waiting area for less urgent cases.

In the past, patients waiting or even lying down in the publicly accessible corridors were the norm; after the extension, patients or relatives now find space in the waiting room or internal corridor areas. In addition, short routes, for example to radiology or the intensive care unit, contribute to faster care. Waiting patients and emergency care are divided in the best possible way.

The construction work was carried out during ongoing operations in two large construction phases (extension and conversion of the existing building). Emergency medical care was provided throughout the construction phases.

Following evaluation of the scientifically compiled questionnaires, the BKB, together with six other hospitals, is one of the best-rated emergency outpatient departments in Germany.