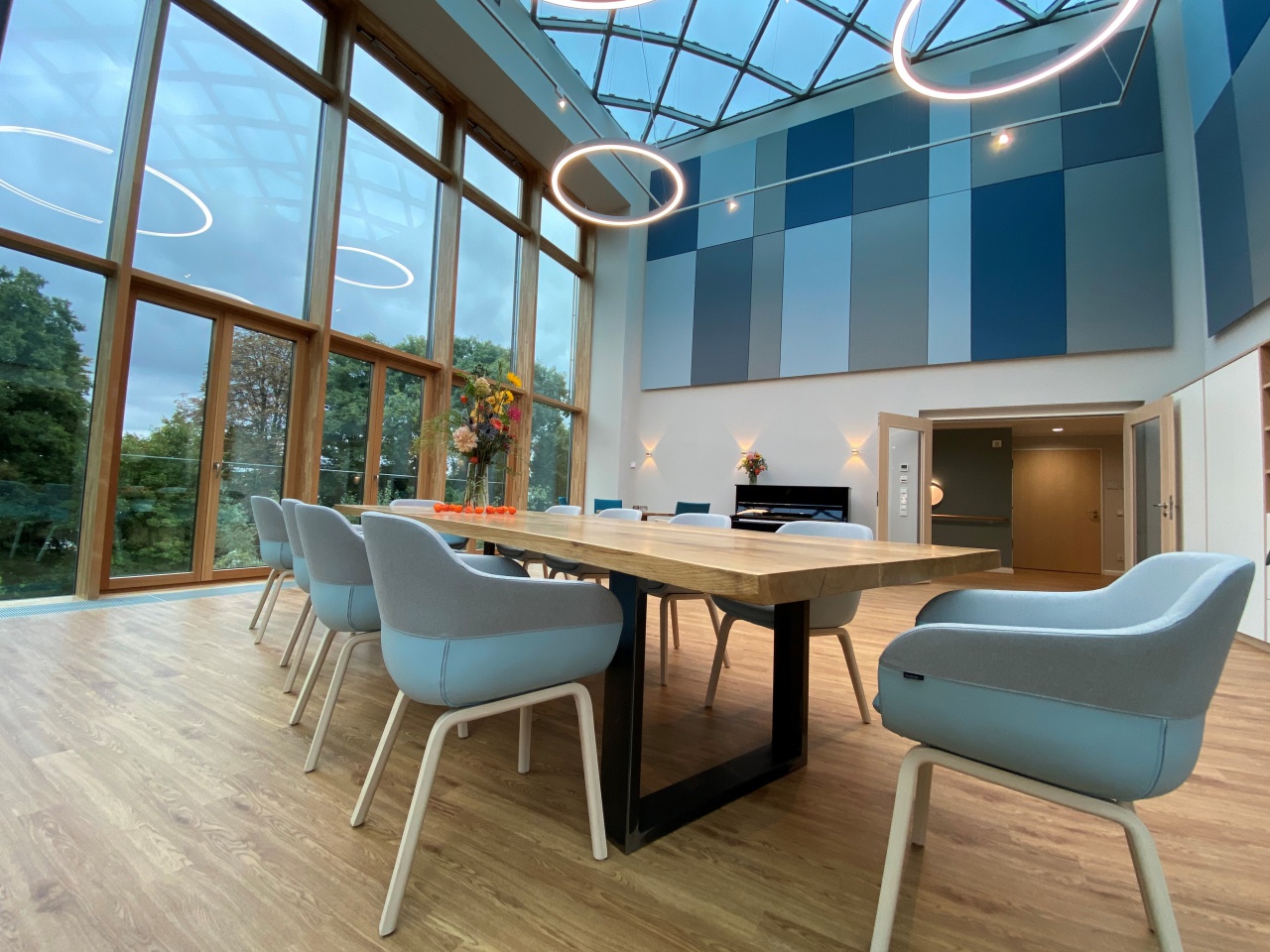 Hospice at the Israelite Hospital
| | |
| --- | --- |
| Client | Israelitisches Krankenhaus Hamburg |
| Project location | Orchideenstieg 14, Hamburg, D |
| Key figures | GFA 1,300 m2 |
| Service | General planning LPH 1 - 8 |
| Period | 2017 - 2020 |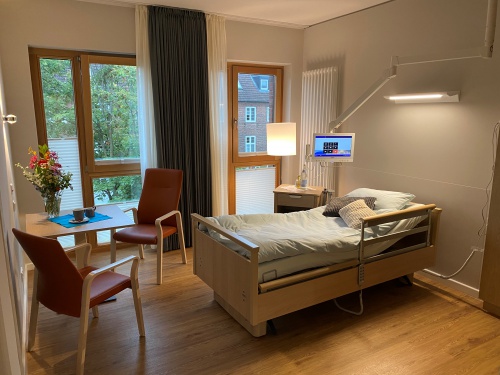 "Love of humanity is the crown of all virtues" (Salomon Heine). People spend the end of their lives as guests in the hospice of the Israelite Hospital (IK-H). With devotion, sincere attention and attentive professional care, they and their relatives are provided with a comfortable environment. As there were far more requests than guest rooms, the decision was made to increase the number of guest rooms by adding more storeys to the existing building.

A hospice requires space for conflicting needs: Mourning and joy of life, sociability and the desire for retreat, bereavement and life need to be given space here in equal measure. We have included these needs in the planning considerations.
A garden room over two floors, for example, gives guests and relatives the feeling of being right amongst nature, looking up at the sky and the island canal, especially in summer when the large windows can be left open, but also in the darker season with a generous window front. The new rooms invite people to meet up, and in the centre of the hospice there is a small prayer room that offers peace and space for inner reflection and conversations. This also marks the entrance to the building through its exterior design and then points more clearly to its special task inside.

In addition to the hospice, hospital wards and the administration level will be expanded, and further practice space will be added.