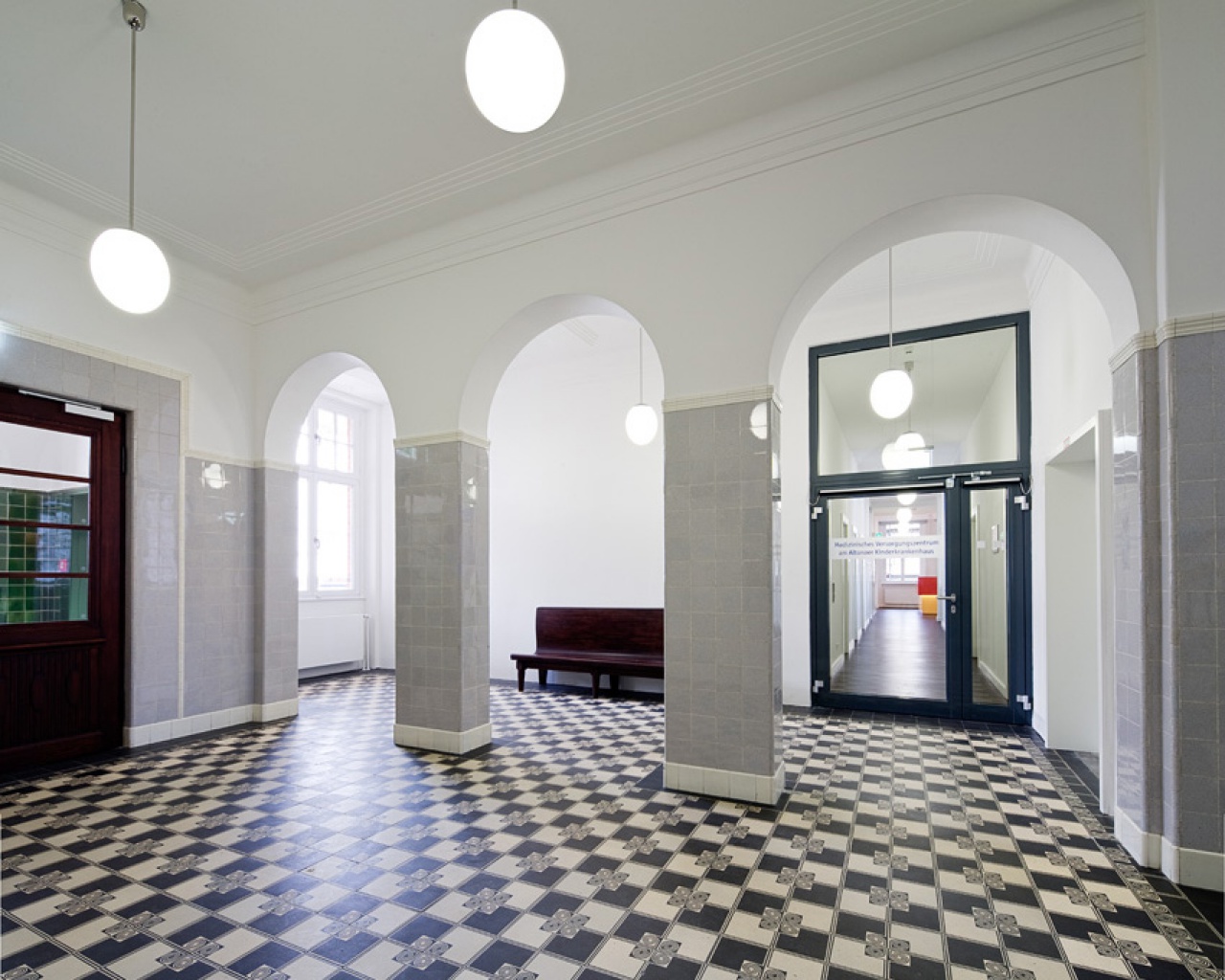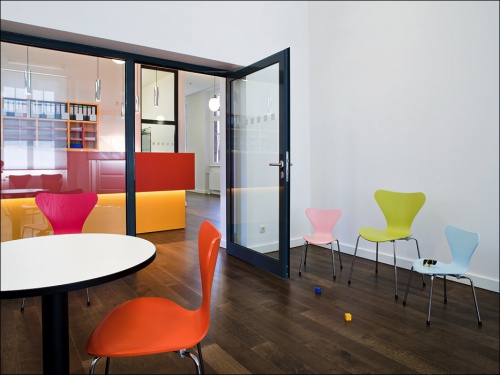 S-Haus at Altona Children's Hospital
| | |
| --- | --- |
| Client | AKK Altonaer Kinderkrankenhaus gGmbH |
| Project location | Bleickenallee 38, Hamburg, D |
| Key figures | GFA 2,630 m² |
| Service | Project planning building LPH 1 - 8 |
| Period | 2009 - 2010 |
A clinic is liberated:
Under strict listed building and fire protection requirements, the floor plans of the former Altona Children's Hospital (AKK) infant clinic were rearranged and clear spaces were created. Numerous alterations had changed the character of the house, with great attention to detail, including the restoration of tiles in line with old models, the original floor plan of the house was partially restored or adapted to today's requirements.

It now houses a Community Health Centre (Medizinisches Versorgungszentrum – MVZ), a paediatric day clinic with a psychosomatic focus and the hospital school. The S-Haus turned from the former "infant clinic" into the "hospital of the soul".