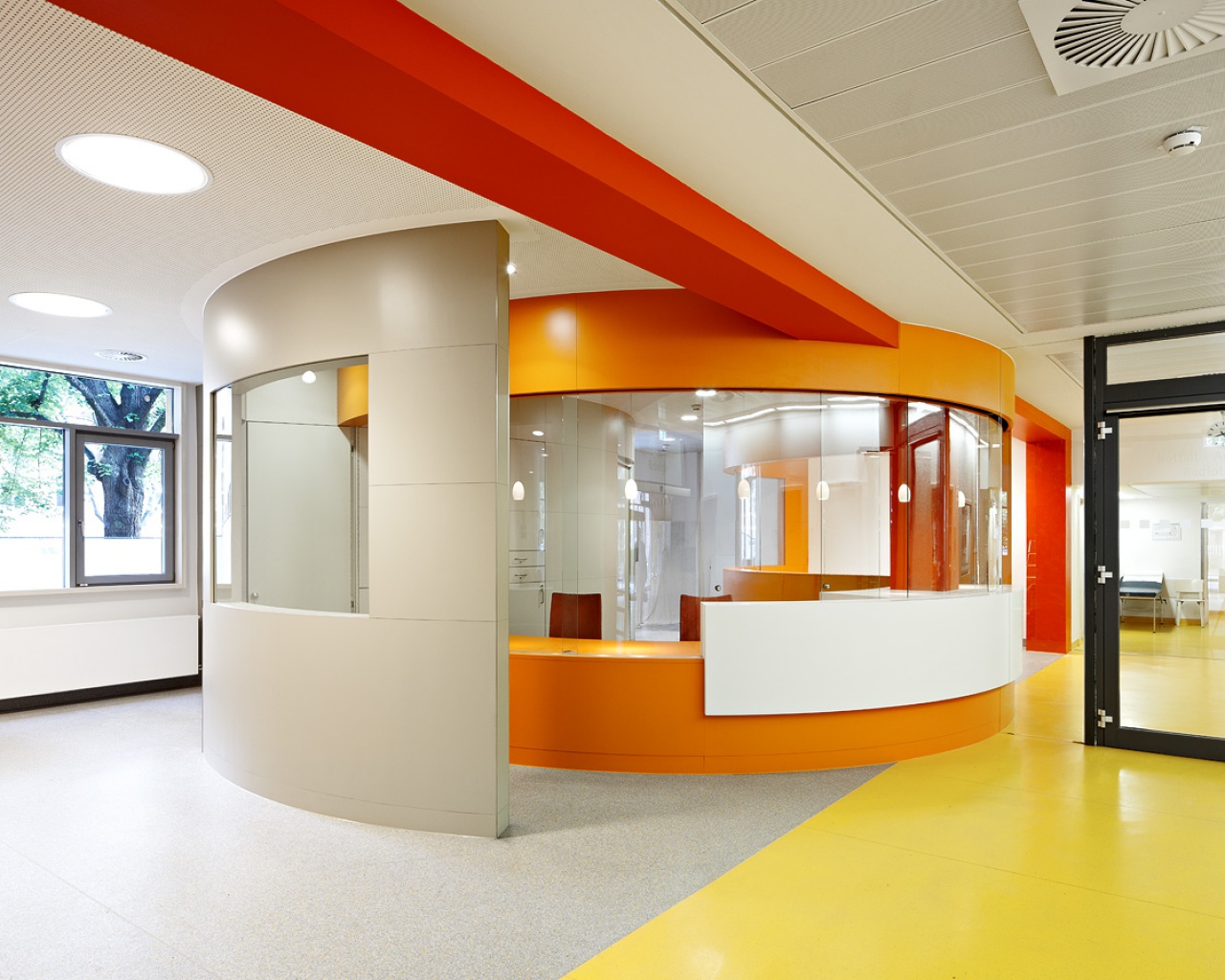 Emergency Department at Altona Children's Hospital
| | |
| --- | --- |
| Client | AKK Altonaer Kinderkrankenhaus gGmbH |
| Project location | Bleickenallee 38, Hamburg, D |
| Key figures | GFA 280 m2 |
| Serivce | Project planning building LPH 1 - 8 |
| Period | 2011 |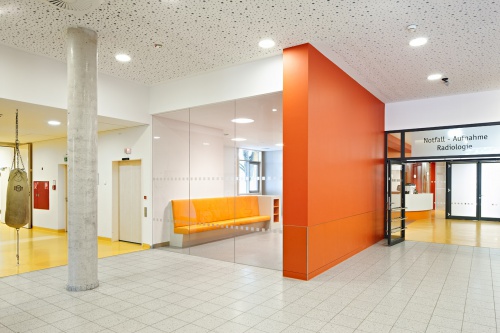 To increase capacity, improve processes and create the possibility to receive and treat emergencies according to the triage system, the central Emergency Department of the Altona Children's Hospital (AKK) was reworked during full operation. An additional surgical and paediatric treatment room was set up and rest areas for staff and ambulance drivers were created in the staff room, while the admission counter was recreated as the centrepiece in a spacious and inviting way.

Staff now have a complete overview of the waiting area, lots of glass allows transparency but provides separation and protection. An acoustic ceiling was installed, and considerably more and better seating options were created, which also allow for quiet and retreat. The colour orange brings a smile to this often hectic place.

Maximum overview with minimum distraction.