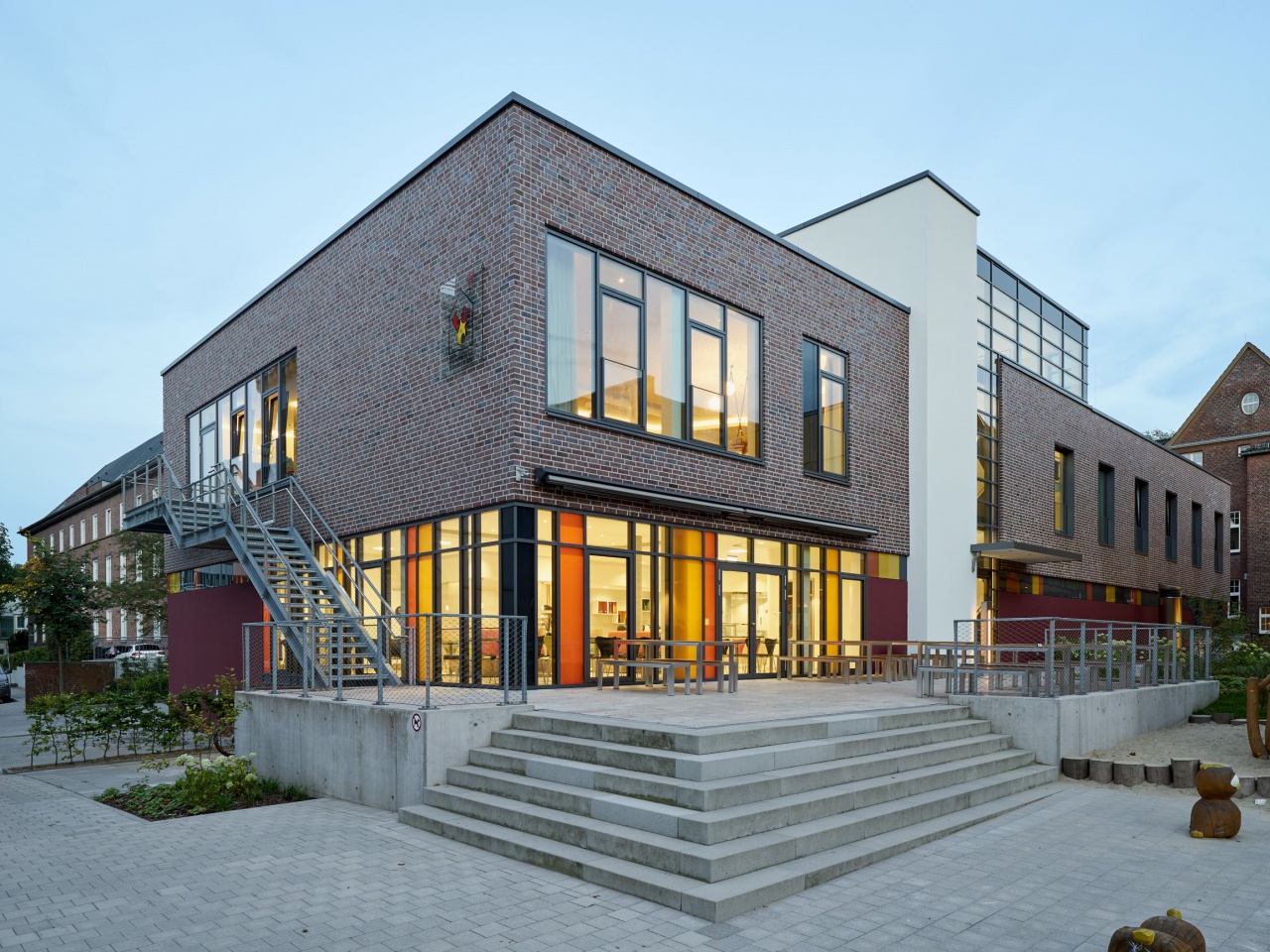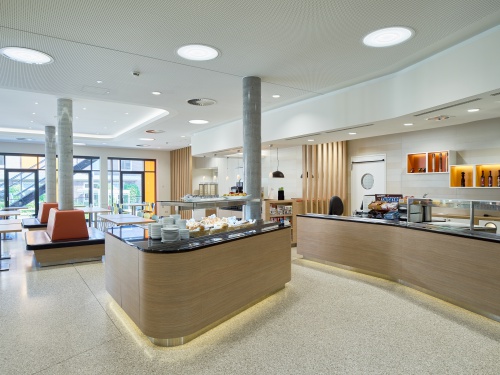 Cafeteria at Altona Children's Hospital
| | |
| --- | --- |
| Client | AKK Altonaer Kinderkrankenhaus gGmbH |
| Project location | Bleickenallee 38, Hamburg, D |
| Key figures | GFA 2,850 m2 |
| Service | Project planning building LPH 1 - 9, structural planning 1 - 5 |
| Period | 2012 - 2014 |
The modern structure fits in with the ensemble of the predominantly historical buildings at the Altona Children's Hospital (AKK) through the building materials used, primarily clinker brick with a connecting glass band. The centre of the new building is the open cafeteria with different seating areas and is more reminiscent of a modern cafe than a hospital canteen. Before the construction, food had to be driven across the city to the AKK, but now it can be freshly and healthily prepared for all patients, parents and employees.
The open and inviting entrance area welcomes all guests visiting the food and cafe area of the cafeteria. Floor-to-ceiling windows draw the eye to the greenery and ensure relaxation and tranquillity.
On the first floor of the new building are the guest rooms of the Ronald McDonald House Charities with parental care, in the so-called oasis.

The basement connected to the hospital houses the central changing area with a clothing machine for all employees as well as other utility rooms.