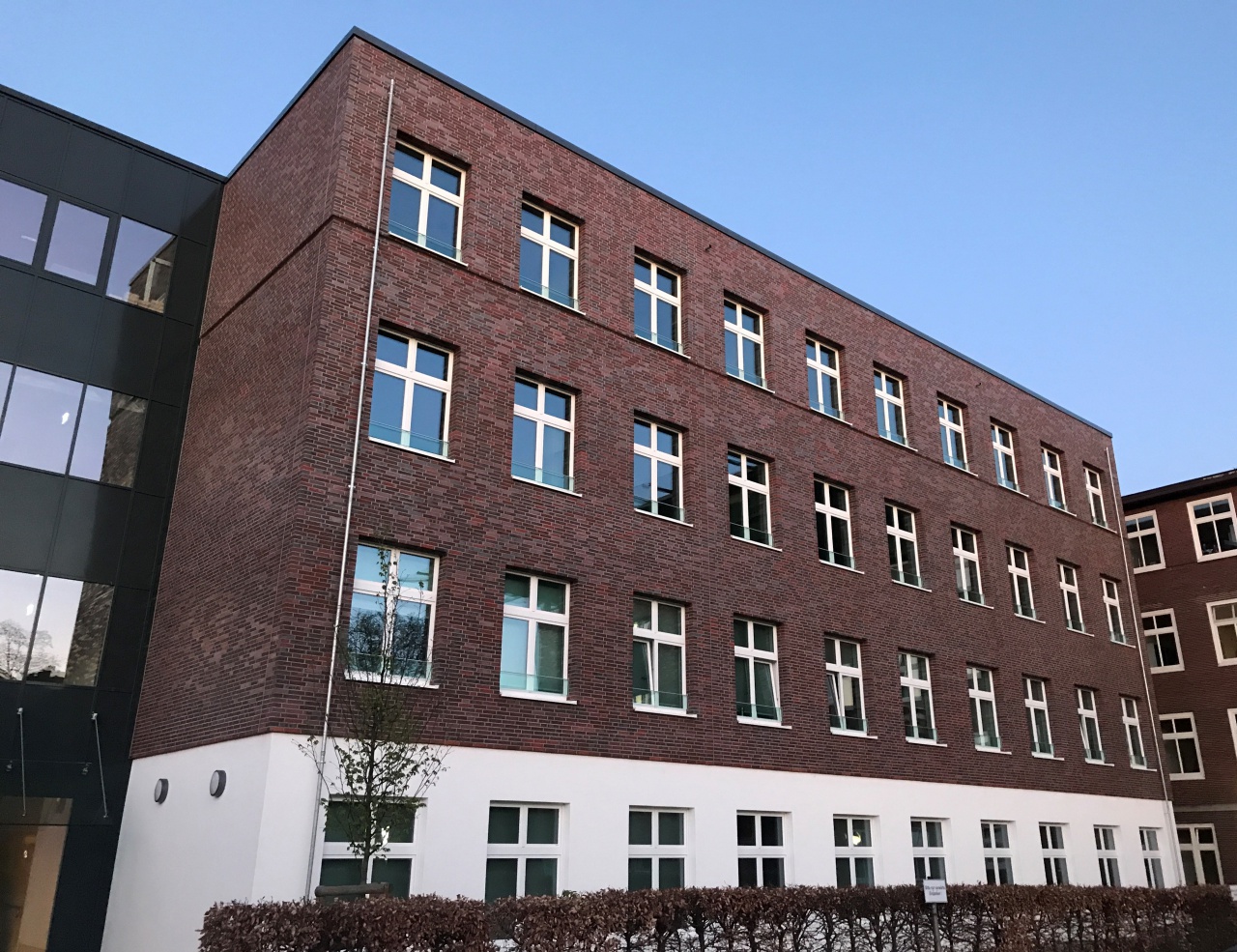 North passage at the Children's Hospital Altona
| | |
| --- | --- |
| Client | AKK Altonaer Kinderkrankenhaus gGmbH |
| Project location | Bleickenallee 38, Hamburg D |
| Key figures | GFA 2,100 m2 |
| Service | Project planning building LPH 1 - 8, structural planning LPH 1 - 5 |
| Period | 2018 - 2020 |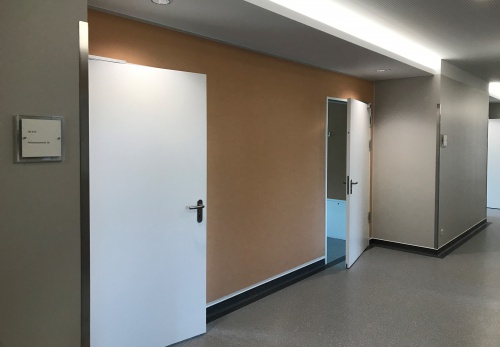 On the site of a former single-storey pavilion, the Altona Children's Hospital has added a new four-storey building to the existing I-Haus.

In order to make ward operations more functional and contemporary, the building was extended on floors 1 to 3 to include at least eight patient rooms and examination rooms as well as storage rooms on each floor. The floor plans for floors 2 and 3 are identical, but examination and storage rooms were omitted in favour of a 9th patient room.

All patient rooms are equipped with a shower room and have intensive care equipment and appropriate monitoring so that the necessary care and monitoring of young patients can be ensured.

For regular operation, the occupancy of one patient bed and one extra parent bed was planned. It is also possible to accommodate two patients per room. A contemporary colour scheme for the corridors and rooms, furnished with round side tables and chairs, a lockable wardrobe and a hygiene station in the entrance area provide the patients and accompanying persons a pleasant atmosphere.

On the ground floor, in addition to 12 offices that are used as doctors' offices, there are also two training rooms with ancillary rooms for the hospital school.

The uses can be seen in the façade design. The ground floor – the base – was created with a plaster façade, the upper storeys have been given a clinker façade, the stone of which matches the existing building. The new building and the existing building will be separated by a "joint", and the passage between the buildings has been created here with a mullion and transom façade and generous glass surfaces.

A challenging element is the connection of the corridor in the basement which is offset from the passage above ground, as existing components of the existing building had to be taken into account in the building ground. The challenge of gradually connecting the new building to the existing building was overcome in close cooperation with the employees of Altona Children's Hospital.