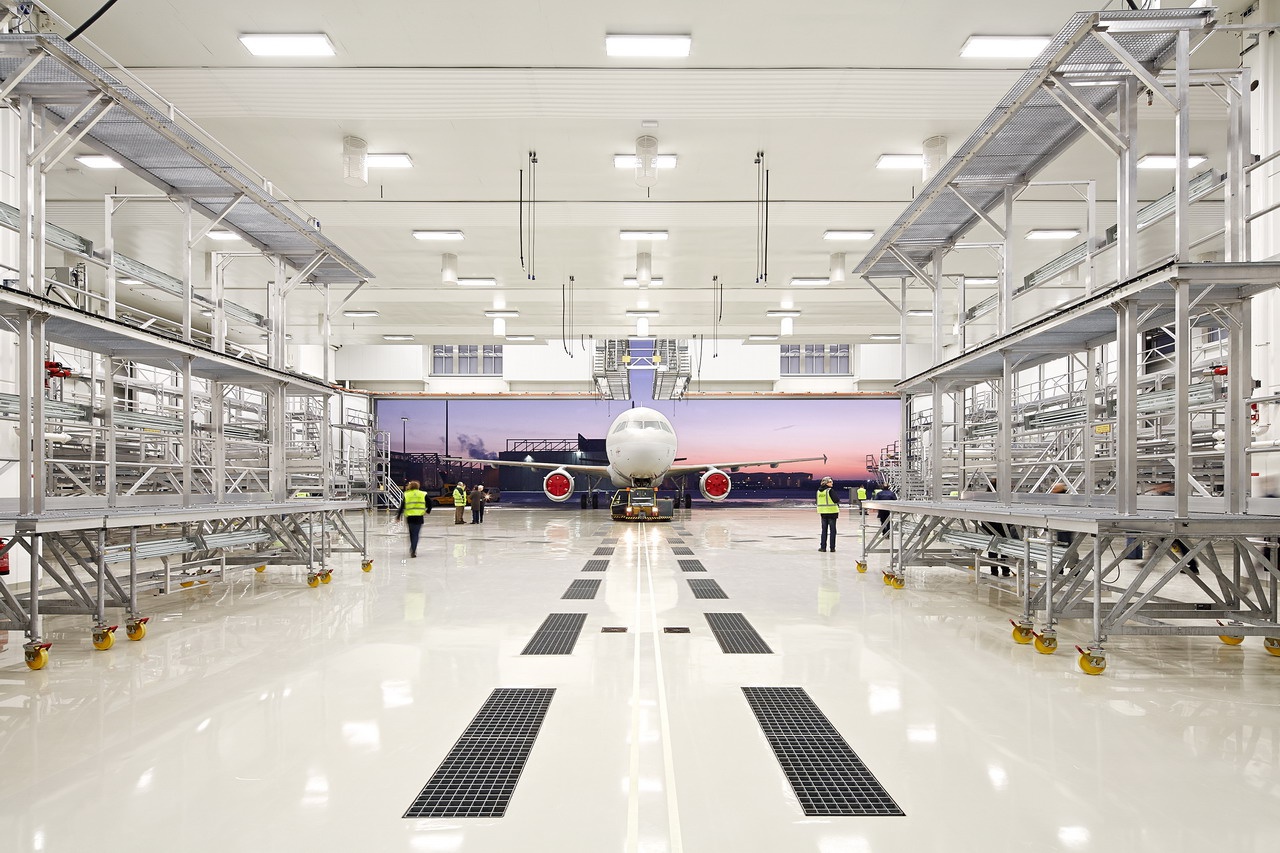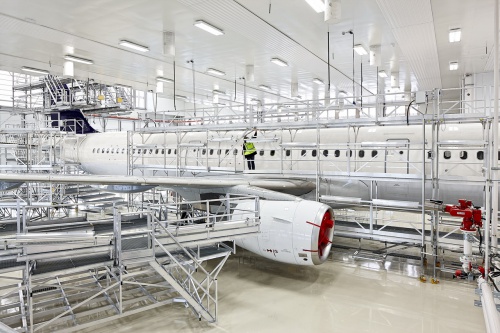 Paint shops for aircraft
Client
Airbus Operations GmbH,
Maas Aviation GmbH
Project location
Kreetslag 10, Hamburg, D
Key figures
GFA 4,750 m2,
GFA 2,550 m2,
GFA 2,520 m2
Service
Project management, general planning LPH 3 - 4, 7 - 8
Period
2011 - 2012,
2015 - 2016,
2017 - 2018
On behalf of the Irish MAAS Aviation, we built a total of three paint shops on the premises of the Flugwerft in Hamburg-Finkenwerder as general planner.

The requirements for each hall were demanding and the results impressive. High requirements for occupational health and safety, fire protection and environmental issues based on the Federal Immission Control Act had to be complied with and taken into account. Coordination with the authorities involved was close and intensive. We implemented the order quickly, technically flawlessly and within the tight budget with reliable contractors.

A real team effort with all those involved in the project. The smooth progress prompted Airbus to increase the original order for the construction of one paint shop to a total of three.