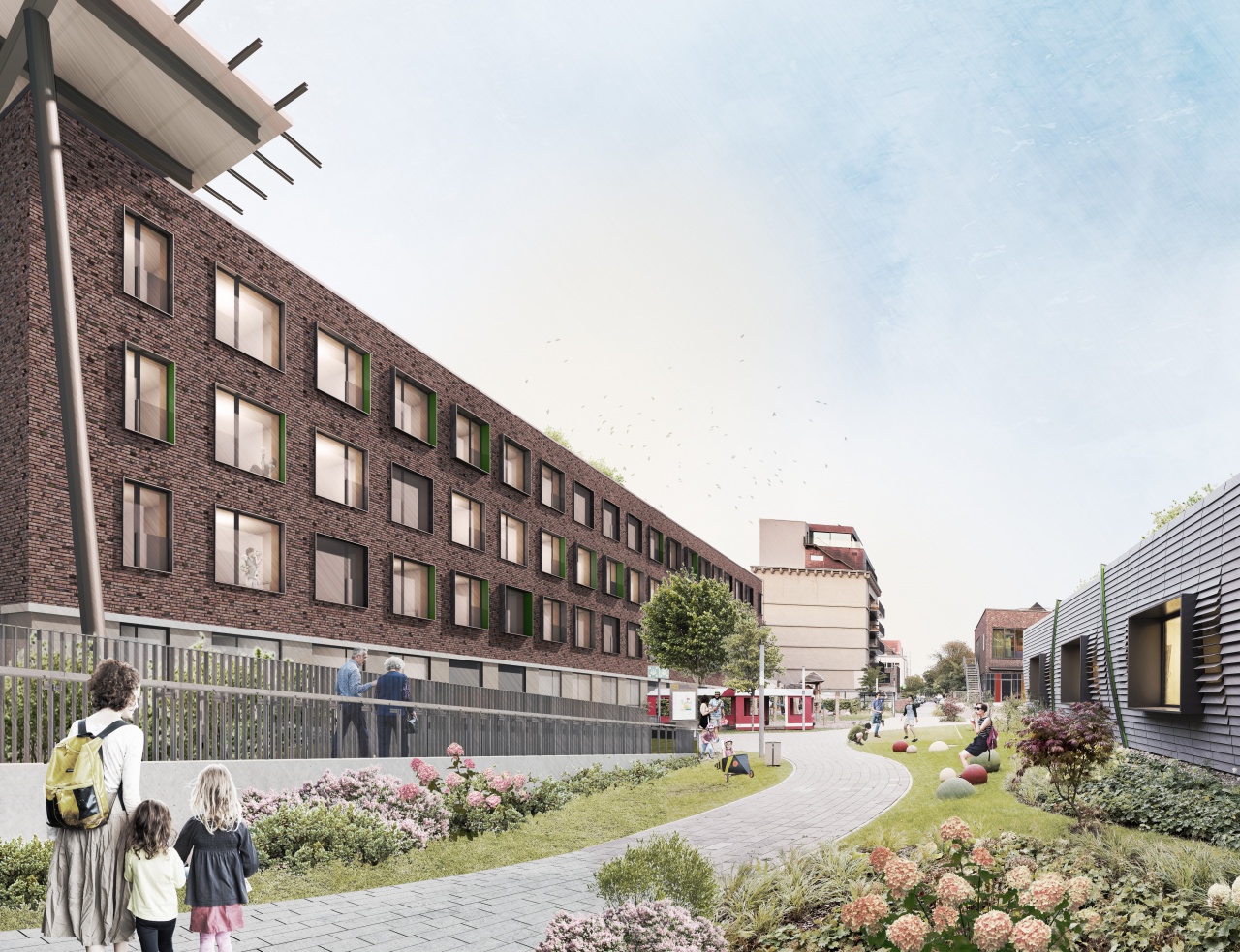 I-House Altona Children's Hospital
Client
AKK Altonaer Kinderkrankenhaus gGmbH
Project location
Bleickenallee 38, Hamburg, D
Key figures
GFA approx. 6,550 m2
Service
Project planning building LPH 1 - 2, 3 - 8,
structural planning LPH 1 - 2
Period
since 2019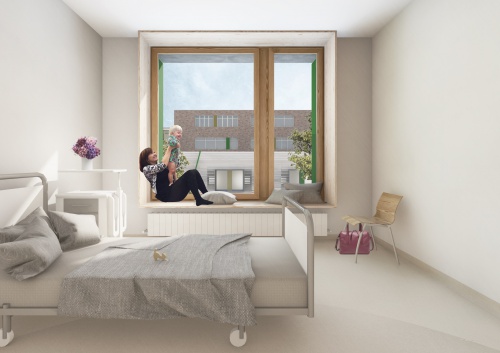 For the Altona Children's Hospital (Altonaer Kinderkrankenhaus – AKK), the restructuring of the i-Haus, a listed building from the 1930s formerly planned as a stand-alone "isolation hospital", is required to provide hygienically sound patient accommodation and also to be able to provide an adequate standard to patients, accompanying persons and staff. In order to achieve this, an adjustment of room sizes including hygiene zones, compliance with disability-friendly standards in all rooms and parent accommodation, among other things, is required.
After extensive testing of the individual building components of the existing listed building, including statics, building physics and fire protection, partial renewal and predominant conservation of the existing building with the retention of parts of the existing technical equipment is not possible for hospital operation in accordance with the standards as these are still based on concepts from the 1920s.

For this reason, within the framework of a Procurement Ordinance (Vergabeverordnung – VgV) procedure, an invitation to tender was issued for the planning of an additional new building at the same location as this provides the most economical and, above all, the most sustainable solution. The concerns of listed building protection law had to be taken into account within this tender in order to account for the ensemble conservation of the children's hospital.

Our application for this project included both the demolition and new construction planning and also the implementation of interim solutions to accommodate 106 beds over the period from demolition of the existing building to completion of the new construction work and was positively assessed all round by all decision makers in the VgV procedure. This also and in particular applies to the façade design we developed as required in the VgV procedure, which was also assessed as a good, listed building-compatible solution by the Office for the Protection of Historic Buildings involved in the procedure.