GOOD NEWS - MAJOR PROGRESS AT EKA
At the beginning of the new year, you can already guess how the new psychiatric building of the Alsterdorf Evangelical Hospital will fit into the special surroundings of the Alsterdorf Evangelical Foundation site.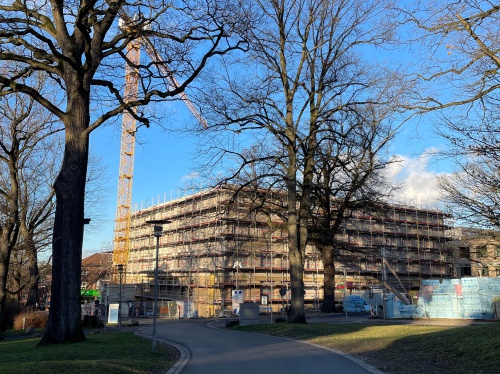 An impressive building has now grown out of the large excavation pit. In the meantime, the shell work has been completed, the facing work was completed in December and the grouting of the facade will now be able to take place in January.

Of course we will continue to report.